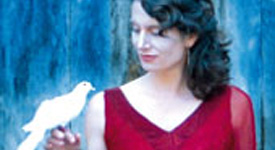 The task of the actor is not to pretend, but to reveal. Max Reinhardt
She loves the theater most of all when, as she says, "the magic begins." And she calls film "her first longing as an artist". She was named "best actress" at the Brasilia Film Festival 2003 for her portrayal of Lotte Zweig.
Ruth Rieser plays from her passion. She reveals truth that has the power to move us.

"Candango" for Ruth Rieser
more at RR* Actress