I play what sets me on fire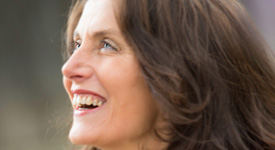 Ruth Rieser is at home both on stage and in front of the camera. She played Irina in Chekhov's, "Three Sisters", and Julie in Molnar"s, "Liliom". In Serreau's, "Hase Hase" ("Rabbit Rabbit"), she played the family's youngest son. She was Luise in Schiller's, "Intrigue and Love", Marjorie in Mastrosimonone's, "Extremities", and, when she was only 17, Ismene in "Antigone". She has taken part in short films and TV series, and can be seen in the leading roles of major film productions. At the 2003 Brasilia Film Festival, Ruth Rieser was awarded the Candango Prize for best actress.
"Candango" goes to Ruth Rieser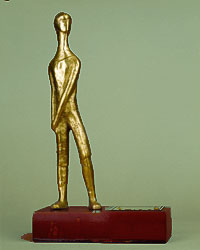 In November 2003, Ruth Rieser achieved what no non-Brazilian had achieved in 35 years: Following a unanimous vote by the panel of judges, she was elected best actress at the festival and honored with the "Candango" award. The Candango is Brazil's most important award in cinema. In the Brazilian production - filmed in English - of "Lost Zweig", Ruth Rieser impressed audience and panel alike with her portrayal of Lotte Zweig. The film tells the story of the last weeks in the lives of the Austrian writer, Stefan Zweig, and his wife, Lotte; they committed suicide in 1944, while living as émigrés in Brazil.